Home
Act for Justice
Real War Heroes
Iraq News
Presidential Finger
Justice in Palestine
Links to Justice
Pelosi & War Crimes
Republicans Say...
Downing Street Memo
Tom's Blog
Contact & Guestbook
Search this Website
See the
Not Your Soldier
Flash Movie!
(includes excerpts from the movie
Sir, No Sir)
In the 1960ís an anti-war movement emerged that altered the course of history. This movement didnít take place on college campuses, but in barracks and on aircraft carriers. It flourished in army stockades, navy brigs and in the dingy towns that surround military bases. It penetrated elite military colleges like West Point. And it spread throughout the battlefields of Vietnam. It was a movement no one expected, least of all those in it. Hundreds went to prison and thousands into exile. And by 1971 it had, in the words of one colonel, infested the entire armed services. Yet today few people know about the GI movement against the war in Vietnam.
-- From the new film-- Sir, No, Sir!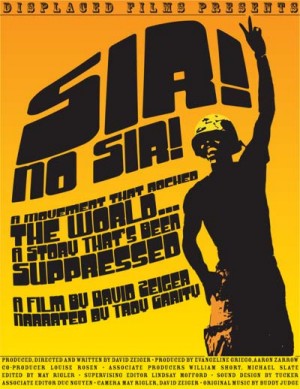 Please check out the website for more info on this important new film and watch the trailer. This film will be premiering in Los Angeles on June 19th, 2005.
Can we recreate this history?
Check out photo below too.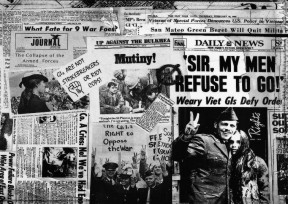 Click on Photo to see full size